Turning the biggest football fan fear into a social conversation.

Zlatan returns to the FIFA World Cup with Visa.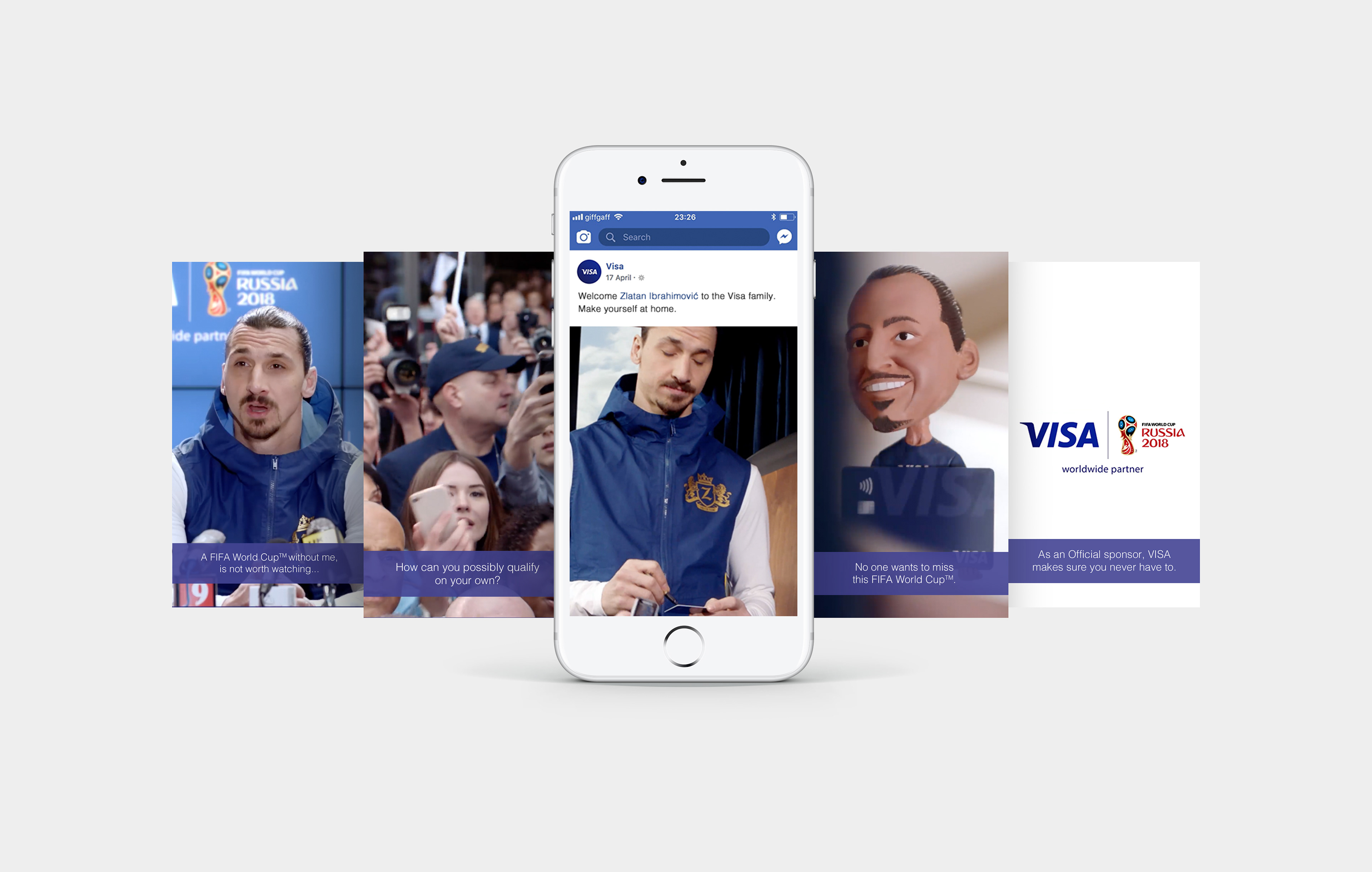 We created short social films showing fans performing Zlatan-like maneuvers to pay while keeping their eyes on the game.
Via social media, Visa gives fans access to an exclusive experience, where they can watch and comment on World Cup games with Zlatan.
We then give fans the chance to win tickets to the World Cup, to watch a match with Zlatan.